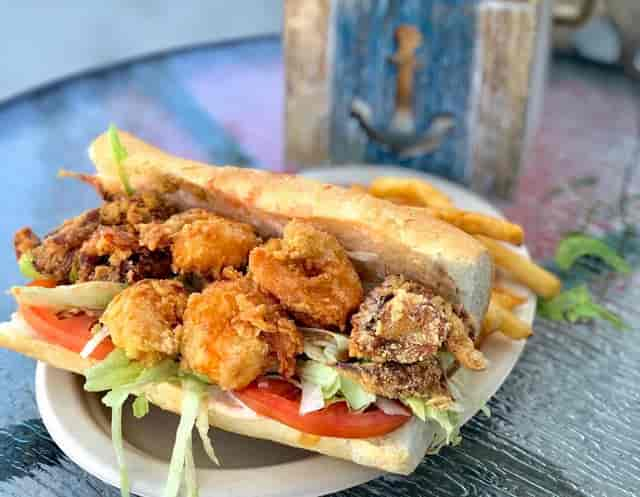 Hook & Anchor
A Fish & Lobster House
Come Taste the Ocean
A fast casual, fun and fresh seafood restaurant located in Newport Beach. All of our sauces are made from scratch and fish is grilled to perfection. 
We do not take reservations at this location but we are expanding soon, soooo keep in touch or ask an associate for details!!
Become a VIP
Receive updates on special events, new menu items, menu reviews, and more!
Menu
OH MY LOB!!
Lobster.... So Many Ways
Send to a friend
Share this menu with your friends ahead of time to get their mouths watering.
PO' BOYS - SEAFOOD SAMMIES - FISH TACOS
Just about every fish sandwich taco combination you can think of with amazing sauces fresh bread and most of all great fish!
SOUPS & SALADS
Dressings - Cilantro Lime, Herb Vinaigrette, Blue Cheese, Creamy Dill All dressings are house made
HOOK Plates
Seasonal Fish Plates with choice of 2 sides and Chef made sauce.
NOW SERVING BEER & WINE!!!
Call for for your Dine In selection of Beer and Wine.
Get in Touch
We'll get back to you as soon as we can.